Safety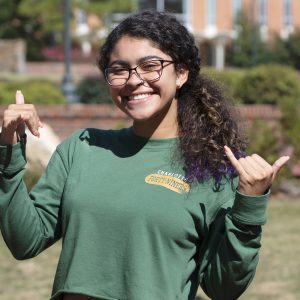 Be NinerReady
Be ready for emergencies wherever you are. Here are some steps to help you become NinerReady:
Program these important numbers, including the Campus Police numbers, into your cell phone.

Emergency – 704-687-2200
Non-emergency – 704-687-8300
NinerParatransit – 704-687-5636 (if necessary)

Download and use LiveSafe, the University Safety mobile app, from the Apple App Store or Google Play.
Download and use the Charlotte-Mecklenburg Police Department app from the Apple App Store or Google Play.
Update your emergency contact information in Banner Self Service.​
​Learn more about NinerAlerts and NinerNotices
Create a Preparedness Pack.
Protecting your Personal Property
Here are some tips to protect your personal property, including cars, computers, cell phones, portable listening devices, etc:
Always park in well-lit areas if possible.
Lock your room and vehicle when you leave them.
If you can't take it, hide or cover it (including power cords).
Photograph, write or store item model and serial numbers.
UNC Charlotte Police and Public Safety permanently engraves unique ID #s to personal items upon request.
Learn more ways to protect your property.
Safety Trainings
The Office of Emergency Management, in conjunction with Environmental Health and Safety and Police and Public Safety, offer a variety of safety and preparedness training and videos for students, faculty and staff.
Training Resources: